Unique Ways to Research a Neighborhood Before Buying a House
Are you thinking of buying a home in Florida? Before you start searching for your dream home, it's essential to do some research on the neighborhood you want to live in. After all, the location is just as important as the property itself, if not more so, being it is the one thing you can't change about any property. But how to research a neighborhood before buying a house? We've consulted real estate experts from Florida, and here are some unique ways to get to know a neighborhood and make an informed decision.
How to research a neighborhood before buying a house?
The location of a home is often considered one of the most important factors when deciding where to live. Your neighborhood can significantly impact your satisfaction with your home, which can be a crucial factor in your buying decision. After all, buying a Florida home is one of the most significant investments, so you want to ensure you make the right call.
While it's difficult to fully understand a place until you've experienced living there, researching a neighborhood beforehand can help you avoid any potential regrets later on. Taking the time to learn about a neighborhood before committing to living there can save you many future headaches. Here are five unique ways to research a neighborhood before buying a house that will help you make sure you're making the right decision.
#1 Research neighborhood ratings by zip code
When it comes to researching neighborhoods, there are many online resources available that can provide valuable insights. Websites like AreaVibes.com and Niche.com allow you to see data points and resident reviews for specific areas. These platforms can provide helpful information, such as neighborhood ratings by zip code, which can be a valid starting point.
It's always a good idea to do your homework before making a significant decision like purchasing a home, especially if you're in for long distance moving in Florida. The last thing you want is to rely on an expert team and organize a move across the country only to realize you've chosen a completely wrong neighborhood for you. So before making concrete plans, such as hiring movers, research the neighborhood online first.
#2 Explore the neighborhood on foot
One unique way to research a neighborhood is by visiting it in person and exploring it on foot. That can give you a much more realistic sense of the area and allow you to see things that may not be visible through online listings. Even if you're moving to a different city or part of Florida, try to visit and research the neighborhood when attending open houses.
A tool like Walk Score can also help determine a neighborhood's walkability. That can be a valuable indicator of the convenience and accessibility of local amenities. A high walkability score means you'll likely be able to get around quickly on foot, while a low score may indicate a more car-dependent area. By spending time in a neighborhood in person, you can get a feel for the area and see if it's the right fit for you.
#3 Research schools and daycare providers
If you have young children, it's essential to research the local schools and daycare options in your new neighborhood. Good education and reliable childcare can be crucial factors in your decision to move to a particular area.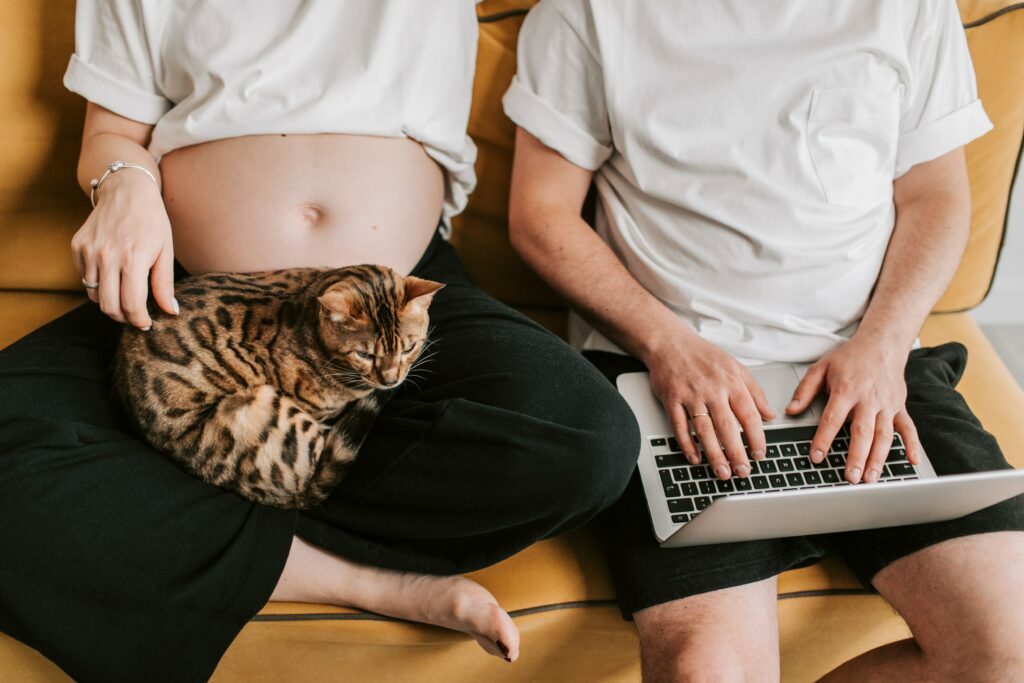 GreatSchools.org is valuable for finding local schools' curricula, reviews, and athletics program ratings. In addition, you can use some childcare apps to find reputable daycare providers in the area. By taking the time to research these options beforehand, you can ensure that your family has access to the resources they need to thrive in their new neighborhood.
#4 Check the community website
Did you know that nearly every town and municipality has its dedicated website? While not all these sites are packed with information, they can still provide valuable insights into local parks and recreation, community events, and governing bodies.
If the neighborhood's website doesn't have much information, consider contacting community leaders through email or phone. They may be able to provide you with more information or point you toward additional resources. This way, you can better understand what a neighborhood offers and determine if it's the right fit for you.
#5 Pay attention to crime rates
When buying a home, the neighborhood's safety is an important consideration, especially if you have children. Therefore, it's crucial to research the neighborhood's crime rates before making final decisions. Websites like CityProtect.com and CrimeGrade.org can provide valuable information about crime rates in different neighborhoods.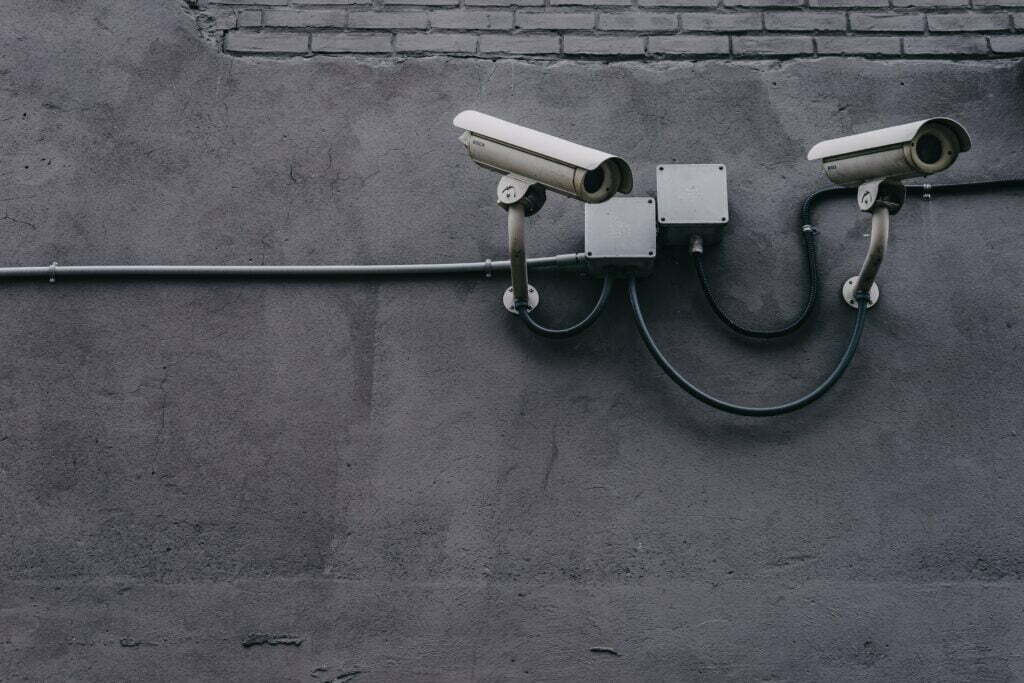 Remember that it's crucial to consider population density when interpreting crime data, as higher-density areas may have higher crime rates. It's also worth remembering that no city is entirely safe. However, by researching crime statistics, you can get a sense of the overall safety of a neighborhood and determine if it's a suitable place for you and your family.
Wrapping up
Given that your home's location is the one thing you can't change, it's crucial to thoroughly research a neighborhood before buying a house. Otherwise, you might end up with a case of buyer's remorse, and that's the last thing you want to experience, especially when making such a significant investment. Reach out to Florida's real estate pros to ensure you end your home-buying process happy and satisfied with your decision. They'll understand your wants and needs and, based on them, help you find a Florida home that's perfect for you.
We're Here To Help
Charles helped me find an incredible deal on a property by Woodham Middle School.  He dealt fairly and professionally during the transaction representing both sides.  It was a very smooth transaction.
ak727
I contacted Charles to help find a rental for a relative.  Charles knows Pensacola. I closed loans for Charles years ago and he was always professional and reliable.  My relative found a place on their own.  I will contact Charles again when searching for property.
conhen2013
Although I am not into a new home yet, Charles Stallions has been honest and has followed through. He tells it like it is and doesn't waste my time. I feel hopeful that with his help I will find the right home
Dean and Betty Bourne
I'd like to take this opportunity to tell you all about the exceptional service and experience my wife and I had when selling our house.  I have know Charles for over six years and when it came time to sell my house I naturally went to him for assistance.  We met and discussed the value and what work needed to be done to get our best price.  That being completed we listed the house.  Within one week we had 3 showings (before it hit the MLS).  We got 2 offers from those showing and I made approximately $10,000 more than I expected.  Charles is a competent, trustworthy realtor, but more importantly he is a native of Pensacola and has an extensive network of other real estate agents, banks and closing agent, and trades people and service providers necessary to complete the sale or purchase of your property.  I highly recommend Charles Stallions Real Estate Services for you real estate needs.
Delos E.Boardman
I would like to express my appreciation for the 12 years of managing my rental property there in Pensacola as effectively and efficiently as all of you did. It was always a pleasure to hear from Michelle even when I knew it was about to cost me for a repair for whatever. You always delivered the news of an upcoming expense in the most pleasant way and made me feel better about what I was about to spend. Rianna also helped me sort out those expenses at tax time which made filing them accurately much easier.
Charles, thanks for taking care of business all those years, keeping the property rented, and ultimately getting the place sold. I believe the only single occasion where there was any sort of issue actually was caused by the Post Office delivering a check over three weeks after it was sent.
All things considered I feel my choice to use your services was a very good one.
Thanks again for your professionalism and I wish you the best success in the future.
Rich Henson